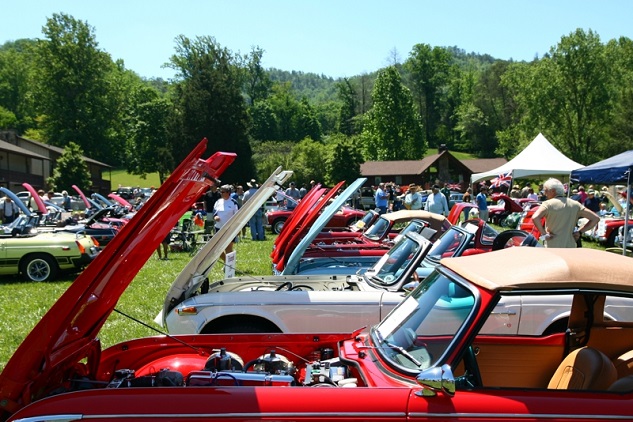 Location
Talley Ho Inn, Townsend, TN, USA
Date
May 12, 2018
Springtime in the Smokies, the annual gathering of European automobiles and motorcycles in Townsend, TN, will be held May 11-12 on the grounds of the Talley Ho Inn.

Join us in the shadow of the Great Smoky Mountains, as people from all over the southeast and beyond come together to show off their colorful paint, polished chrome and works in progress. Early registration is only $25 and includes the Friday night cookout (by April 15; $30 day of show).

Relax in the beauty of a Smoky Mountain spring. Come a day early or stay a day late and drive the Cades Cove loop, hike Laurel Falls, visit Sugarlands Visitor Center or wade in the Little River.

Hosted by Blount British Cars and English Auto Society. Visit our website above for show details and registration information. Proceeds, after expenses, are distributed to several local charities.
5 Members Attending this event ↵
Want to add yourself to the list of attendees?
Please Sign In — or Register a new account (it's free!)
event/1869